How to get to Minmed Health Screeners
Minmed Health Screeners
Address:
290 Orchard Road, #16-04/09/10,
Paragon Tower 1 – Lobby F,
Singapore 238859.
Operating hours:
Weekdays 8:30am to 5pm
Saturdays 8:30am to 1pm
Please refer to the following for our location:
Nearest MRT Station: Orchard Station, Somerset Station
Inside Paragon, head to the lift lobby at Tower 1 – Lobby F(circled in purple) to access level 16. If you are driving, you will have to take the elevator to ground level, then walk over Tower 1 – Lobby F. You may refer to the following floor plan to access Tower 1 – Lobby F: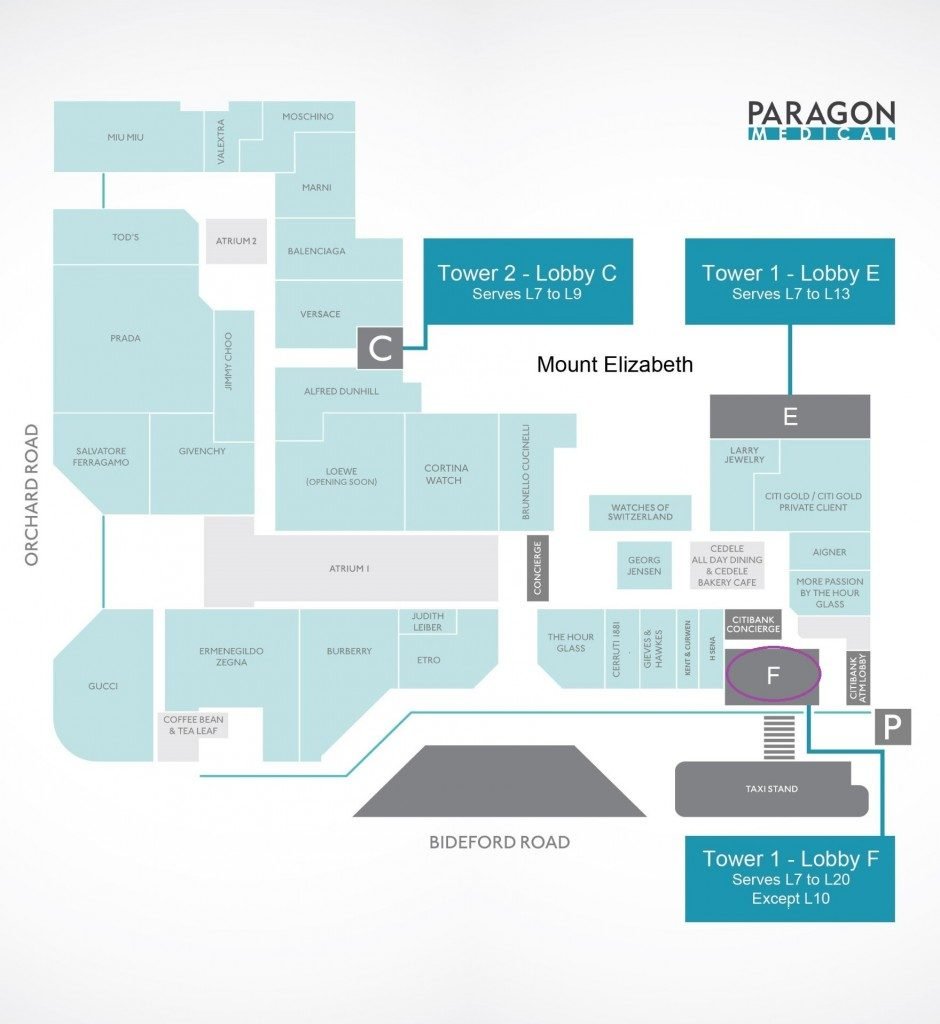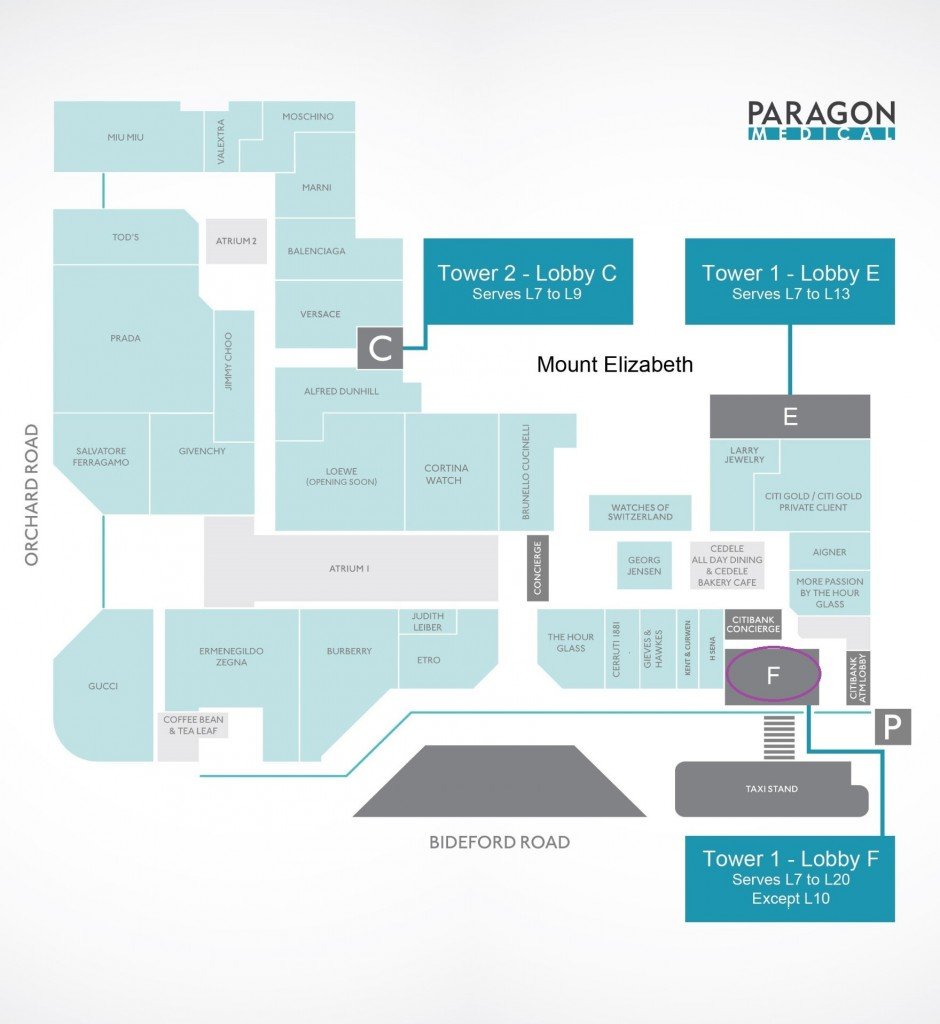 Floor plan adapted from "http://www.paragonmedical.com.sg/"
Once you reached level 16, just walk along the corridor and you will find us at the 3rd unit on the left.
If you require further assistance, you may call 6339 9339.