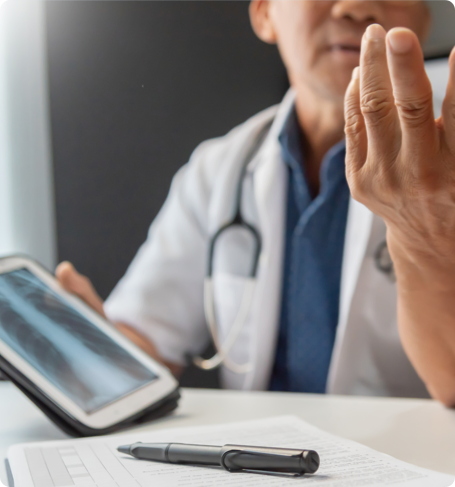 Health Screening Results Review
Review of your health screening results completes your health screening with us.
We encourage a complimentary teleconsult with our doctors for added convenience, during which we will review your results and recommend lifestyle changes. Where necessary, we may arrange to see you at our clinics.
Face to face review at Paragon or any of Minmed Clinics is available @ $10.80 inclusive of GST. Please email us at [email protected] to schedule an appointment.
No definite diagnosis may be made from health screening test results alone, and test results should be correlated with your medical history and other clinical findings.
Screening tests may carry limitations in the capacity to identify or rule out the presence or absence of a condition. Normal health screening test results may not necessarily mean the absence of a medical condition.
The majority (about 95%) of a normal population test results will fall within the normal range. About 5% of the normal population test results may be slightly above or below the normal level.
It is an acceptable fact that a normal person's health screening test results may fluctuate at different times although still within the normal range. This occurrence may be due to diet or other factors.