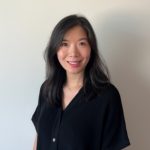 Dr Joanne Lam
Dr Lam is an experienced dentist who is well-versed in all aspects of dentistry including fillings, dentures, crown and bridge, orthodontics, dental implants and surgical removal of teeth. Her experience in providing dental care from young children to the elderly enables her to connect well with patients and provide them with the dental care they need across all stages of their lives. Make an appointment with Dr. Lam today!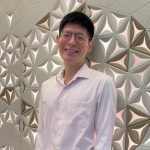 Dr Gary Teo
MBBS, GDFM

Minmed Buangkok Clinic
Graduated in 2017 from NUS Yong Loo Lin School of Medicine. Dr Teo did clinical rotations primarily in general medicine, respiratory medicine and community medicine. To further his studies, he also completed Graduate Diploma in Family Medicine

Dr Teo has a keen interest in chronic disease management and believes in holistic, tailored healthcare.

Off work, he enjoys quality time with family and friends, as well as the occasional sports.
Dr Tan Wei Lin
MBBS

Minmed Yishun Clinic
Since graduating from NUS in 2019, Dr Tan has rotated through General Surgery, Obstetrics and Gynaecology, Internal Medicine, Geriatrics and Community Hospitals.

Dr Tan has an interest in preventive health. She firmly believes in providing personalised care and empowering patients with health literacy.

In her free time, she delights in the exquisite effervescence of a fine flute, voyaging to far-off lands in search of wonder, and cherishing the adorable felines that grace her neighborhood.