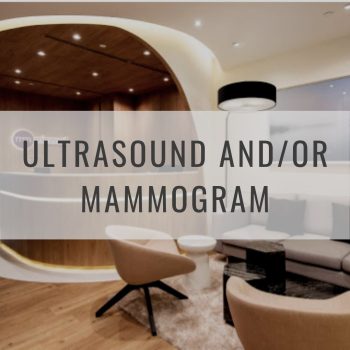 Ultrasound • Ultrasound Abdomen/Liver - fast at least 8 hours till after test completion • Ultrasound Pelvis/Prostate - drink at least 5-6 glasses of plain water an hour before and avoid urination Mammogram • Not for pregnant women • Avoid applying moisturizers, perfumes or powder on chest or under arms • Best done 5 days after menstruation (breasts are less tender) • Consult our doctor if you had a mammogram less than a year ago
Please note: If you have recently received the COVID-19 vaccination, you are advised to schedule your mammogram or
breast ultrasound appointment at least 6 weeks after receiving the vaccination.
Please kindly note that this is solely for appointment making at Paragon,
Minmed Health Screeners
. For more information on the packages available, please kindly refer to the publicity materials sent to you by your HR. Alternatively, please feel free to reach us at
[email protected]
.